Students not attending a class in which they are enrolled must drop or request to withdraw from the class; failure to do so will result in a failing grade on the student's record (F or WU). Withdrawing occurs when you request to remove yourself from classes AFTER the drop deadline. Please review Dropping & Withdrawing for policy guidance as well as things you should consider prior to requesting to withdraw.
In the Academics section, click on the Enroll link.
Click on the "Withdraw" tab.
To begin your request for to withdraw, click on the "Create New Request" button.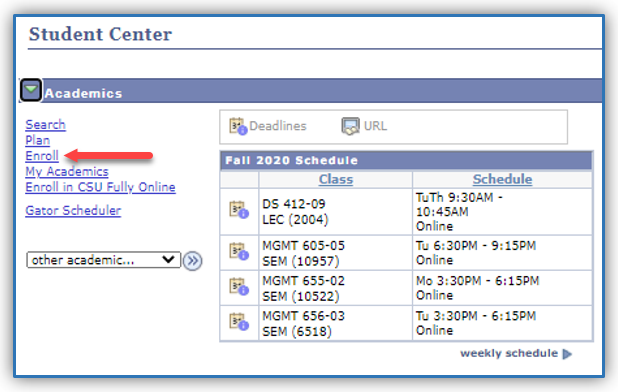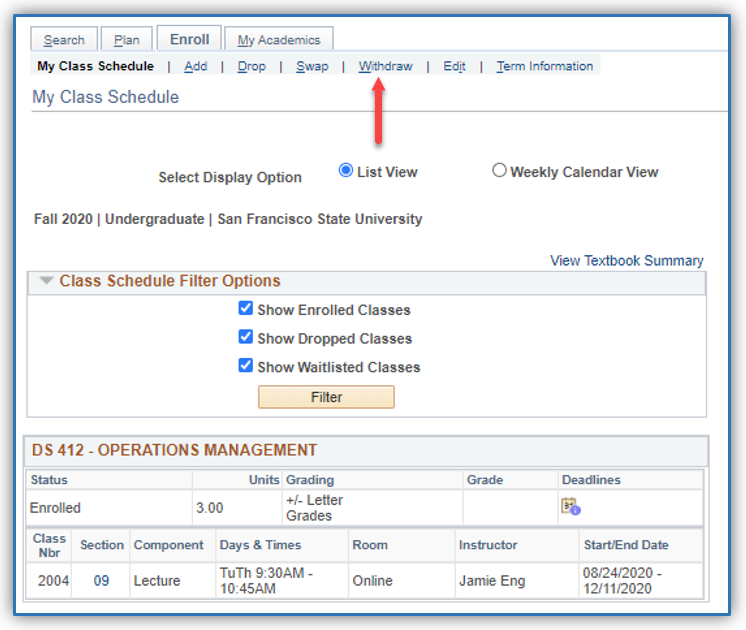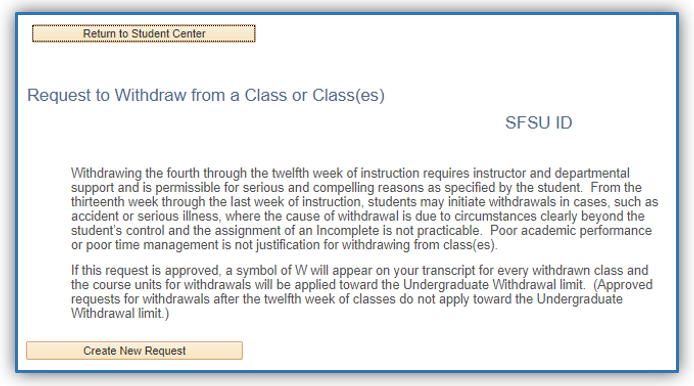 Check the box for the class(es) from which you request to withdraw.
Boxes will not appear if you have already reached the withdraw limit or if a request is already in progress.
Read the acknowledgment, check the box to acknowledge, then click on the "Next" button.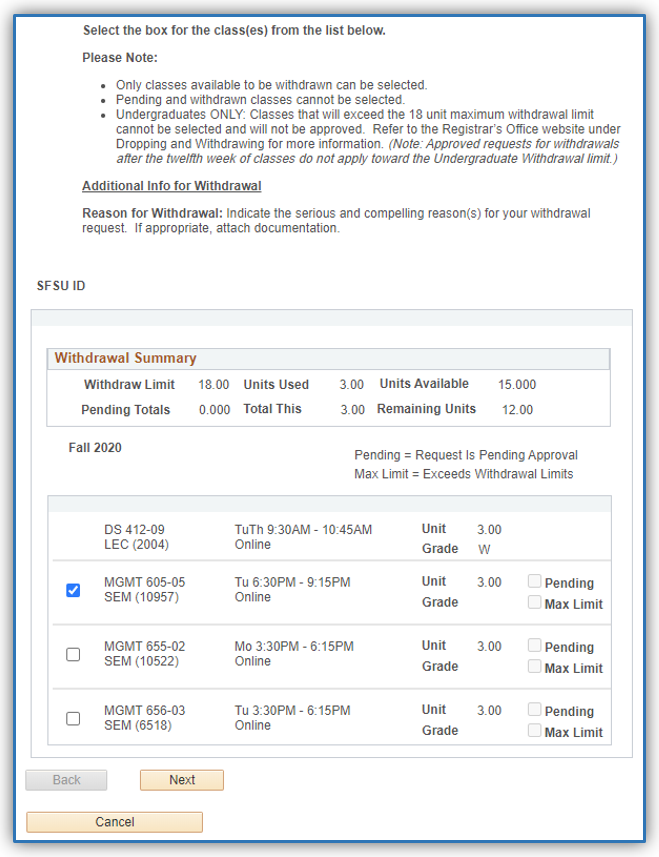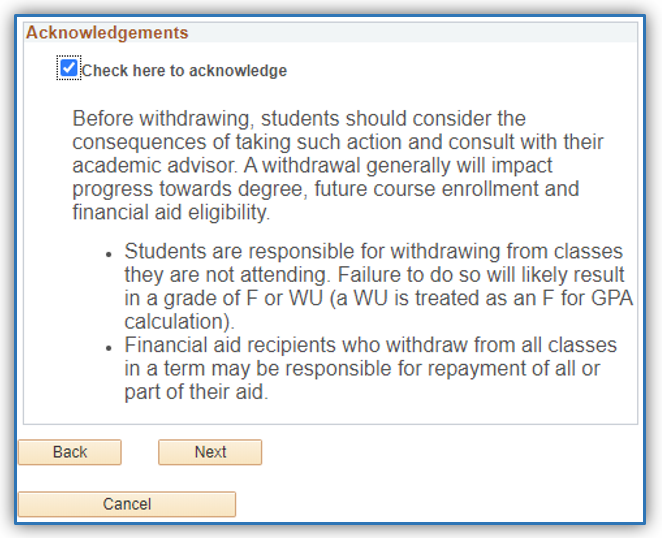 You will need to provide the reason(s) for your request to withdraw.  Enter your justification for the request in the text box provided.
If you would like to provide supporting documentation for your request, click the Add button to upload your documents (PDF and JPEG formats preferred). Note: Documentation is required for requests during or after the thirteenth week of instruction.
You must click "Submit" to have your request to withdraw submitted for review.
You will see a confirmation that your request was submitted.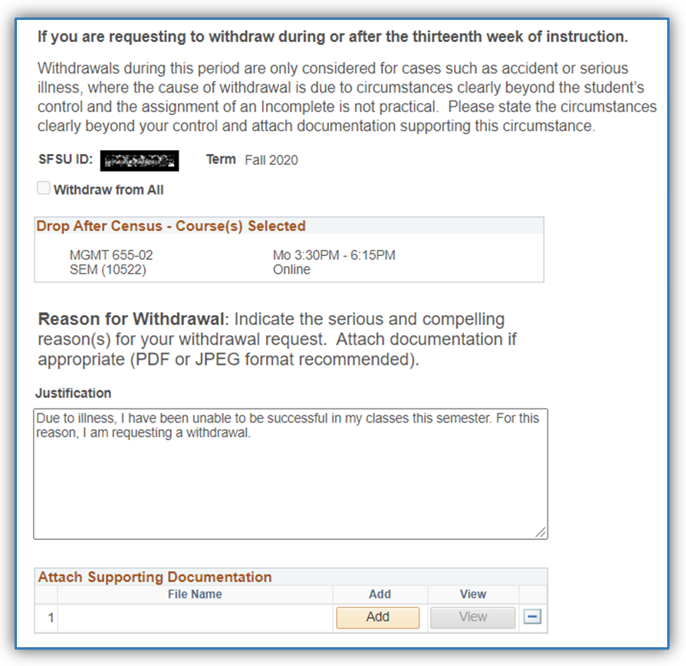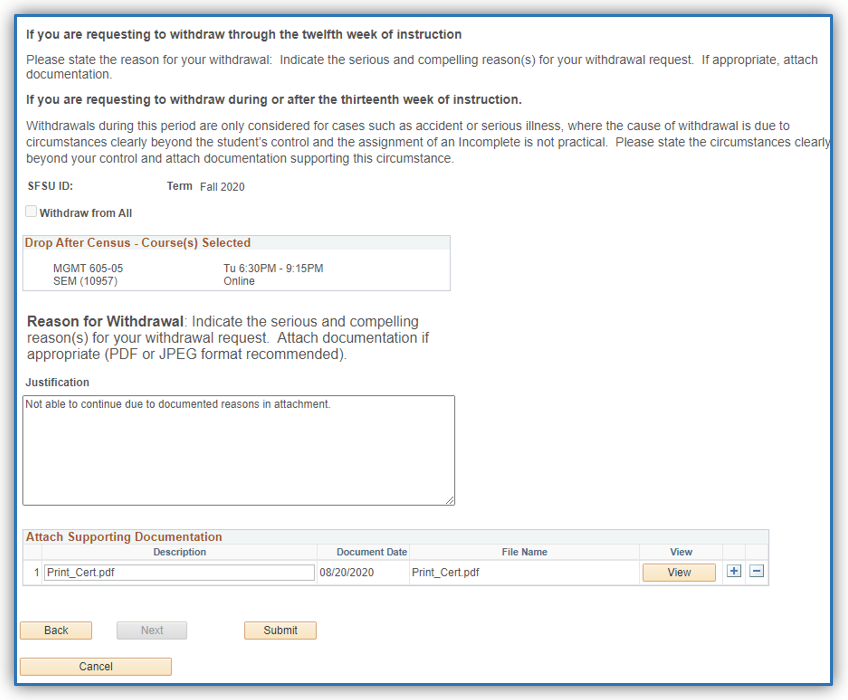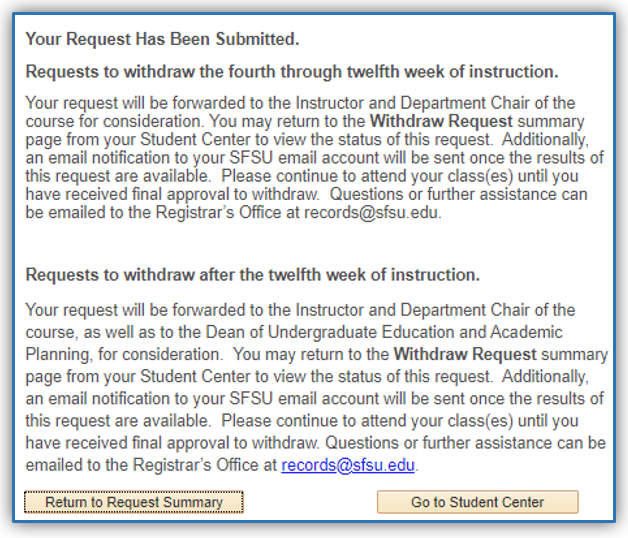 This request will be forwarded through the approval process: Instructor, Department Chair, and Dean of Undergraduate Education and Academic Planning (if applicable). You'll need to continue to attend classes until your request has been approved. Not all requests are approved – you will receive an email once your request has been approved or denied.
You can return to the Withdraw Request Summary page to view the status of your request.